In Italy Barolo is called "the king of wines" and this nickname is well deserved for its long history, its excellent characteristics and international prestige and popularity. Not everybody knows that the histories of Barolo and the Italian nation are connected by the same advocate: a man generally known as Cavour.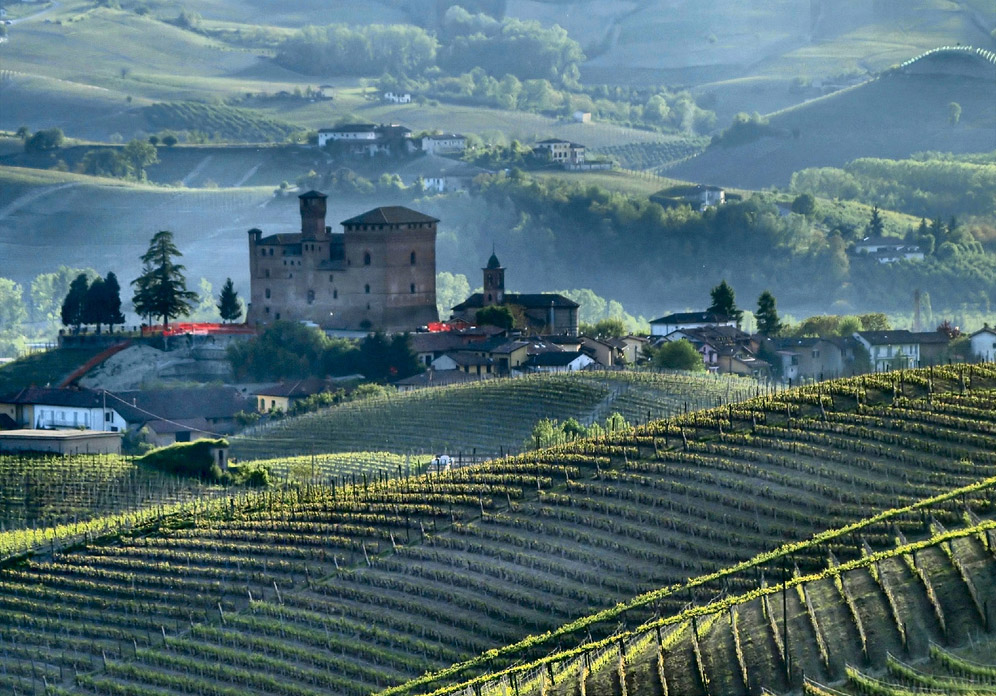 The first documents reporting about a wine of Piedmont called "Barol" are aged 1751. At that time, Barolo was a light, sweet wine that had to be drunk soon as it couldn't be preserved for long periods. Many noblemen of the Alba area, south of Turin, tried to develop this wine in order to make it more appealing to the International market and improving their income.

One of the biggest contributions was given by Camillo Benso, Count of Cavour. The politician, patriot, and entrepreneur, main figure of the reunification of the Reign of Italy and first prime minister of the newborn Republic, has been mayor of Grinzane (now heart of Barolo DOCG) already when 22 years old. After his first administration and a period of travel between the UK and France, he came back to administrate his large estate, bringing new ideas and practices to the local agriculture of the time.
The development of the wine production was given to the general Scaglieno, which introduced the pruning of the vines and the yield control, the fermentation in closed containers, and the use of Sulfur in the wine to help its preservation. Their aim was to transfom Barolo into a wine more aligned with the important, and world popular, French wines.

Historians divide regarding the contribution of another important figure of the time, the french merchant Oudart, to the development of Barolo, and to his introduction of the decantation in different barrels.

Cavour become quickly an important politician of Reign of Sardinia, helping its expansion, the war against Austria and the reunification of the peninsula, and he's rightfully considered one of the fathers of Italy. His genius helped shape the republic and its future and also one of its main excellences, which nowadays anybody in the world can uncork and enjoy.

Receive more interesting articles like this one directly into your inbox!

Subscribe to Vitium newsletter!