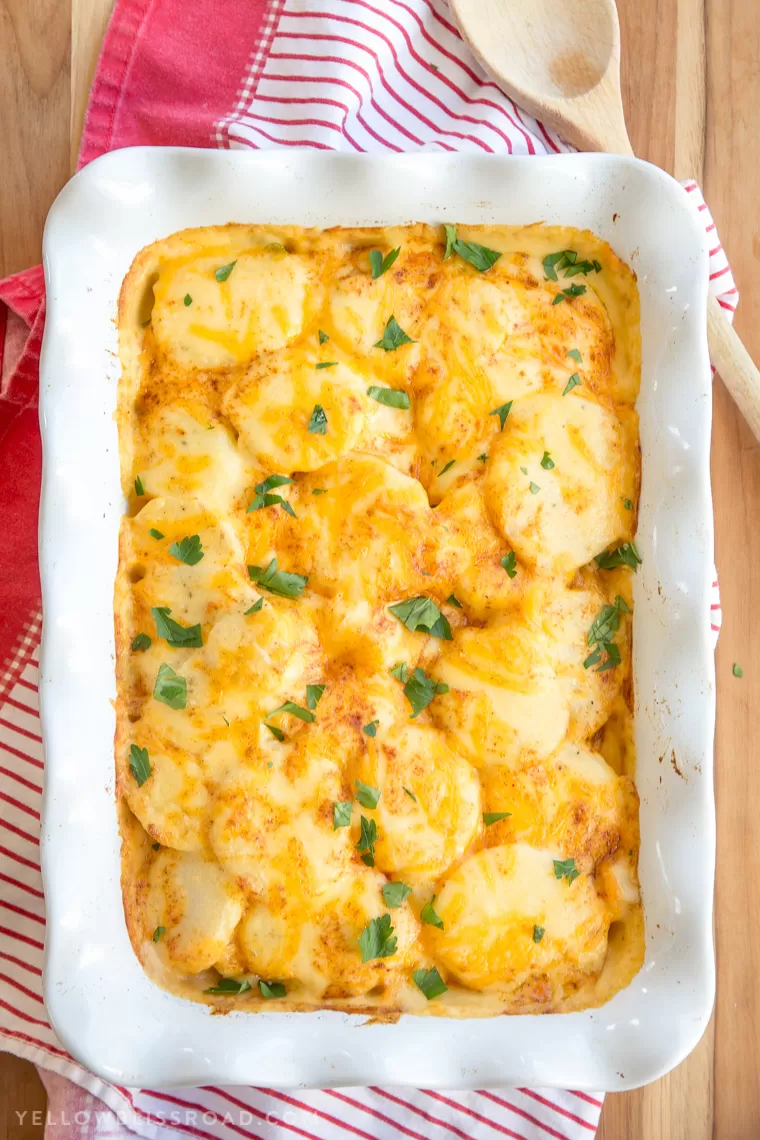 Ingredients
Potatoes: 1 kg
Old bread: 100g
Parsley: 1 bunch
Garlic: 1 clove
Grated Pecorino: 50g
Scamorza cheese: 50g
Olive oil
Salt & pepper
Instructions
Finely chop the parsley and garlic, without its skin. Mix with the grated old bread and set aside.
Peel the potatoes and cut them into 5mm thick slices.
Pour some olive oil on the bottom of a casserole and form a layer of potatoes, then cover with the bread mixture and again with grated Pecorino and Scamorza dices. Create more layers until all the ingredients are over, finish with some olive oil and bake for 1 hour and 15 minutes at the temperature of 180° C.
Serve warm.
Discover new fine Italian wines every month
Pause, skip a month or cancel anytime
or change shipping address
Customise your preferences
change wine type according to season, event or personal desire
Fine Italian wines from awarded producers, selected for your personal taste and delivered every month.