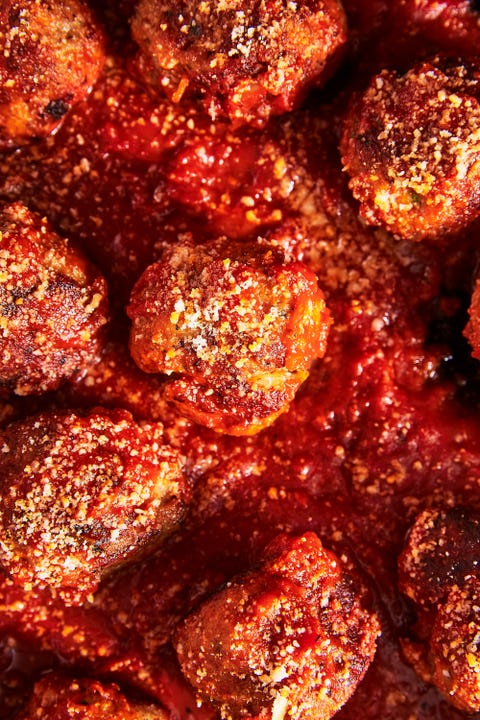 Ingredients
Pork mince: 50g
Bread: 50g (soaked in water)1 egg
Parmesan: 70g
Red pepper flakes: 10g
Parsley: 30g
Tomato sauce: 350g
Garlic cloves: 4
Olive Oil
Salt
Instructions
Place the meat, bread, parsley, parmesan, red pepper flakes, salt, olive oil, garlic gloves, and 2 eggs in a bowl and mix thoroughly. Roll into 16 round balls and refrigerate for at least 30 minutes to firm up.
Once the meatballs are solid, cook the meatballs in a skillet over medium-high heat. When evenly browned all over, add the tomato sauce to the pan and stir to coat the meatballs. Cook for 10 minutes.
Serve with a scattering of parsley leaves
Discover new fine Italian wines every month
Pause, skip a month or cancel anytime
or change shipping address
Customise your preferences
change wine type according to season, event or personal desire
Fine Italian wines from awarded producers, selected for your personal taste and delivered every month.