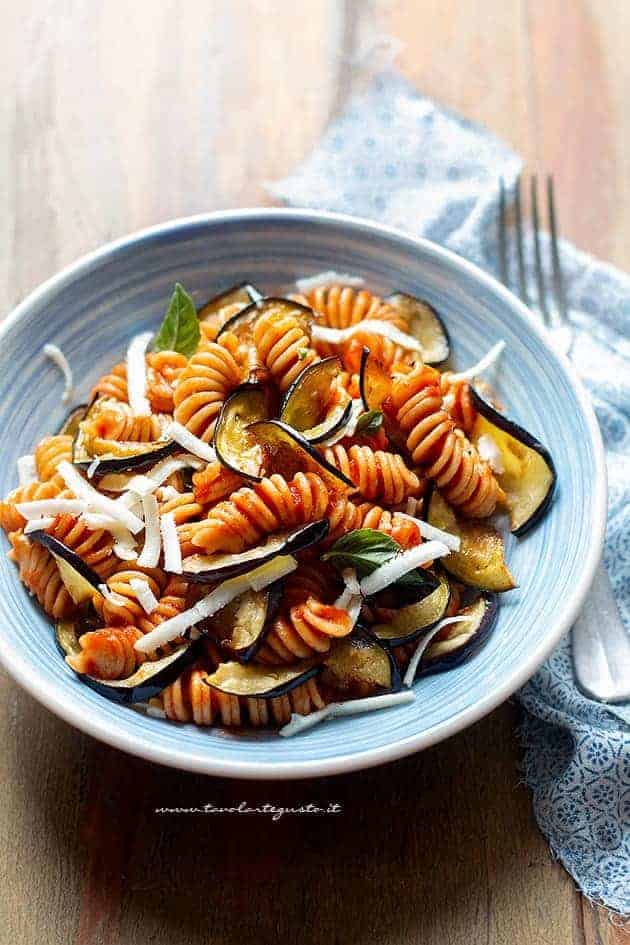 Ingredients
Short pasta: 300g
Canned tomatoes: 1 kg
Salted ricotta: 50g
Eggplant: 250g
Onion: 50g
5 basil leaves
Garlic: 1 clove
Extra Virgin Olive Oil DOP
Salt and pepper to taste
Instructions
Cut the eggplant into cubes and lightly salt.
Leave them to draw out excess water.
Add the oil in a frying pan and saute the onion and garlic.
Add the eggplant, tomato pulp, salt and pepper and cook for 15-20 minutes.
Meanwhile, cook the penne in salted boiling water and when cooked, toss the penne with the sauce.
Serve with the basil and grated salted ricotta on top.
Discover new fine Italian wines every month
Pause, skip a month or cancel anytime
or change shipping address
Customise your preferences
change wine type according to season, event or personal desire
Fine Italian wines from awarded producers, selected for your personal taste and delivered every month.