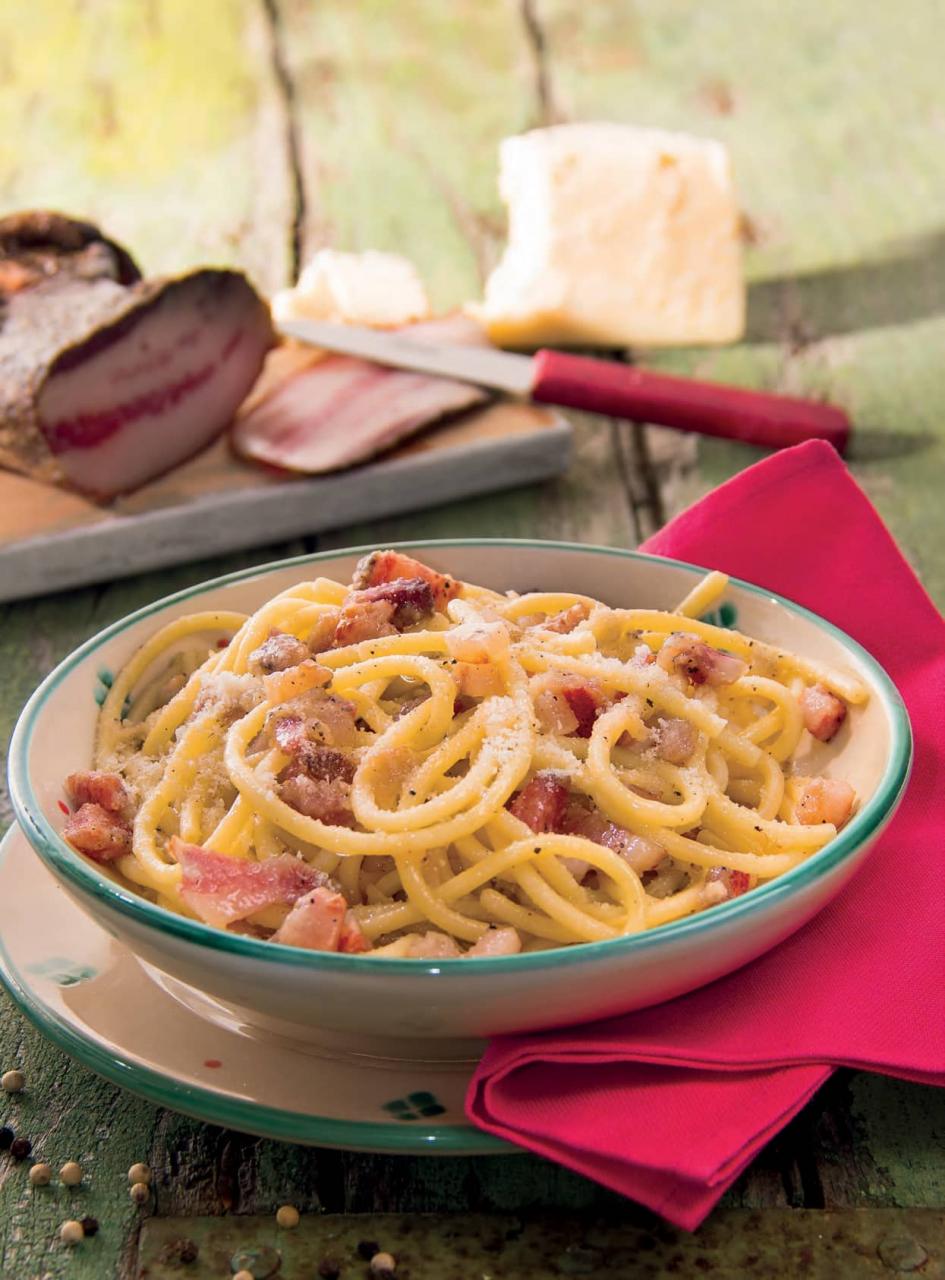 Ingredients
Long pasta: 300g
Grated Pecorino romano: 80g
Diced Guanciale (cured pork jowl): 120g
Olive oil
Salt & Pepper
Instructions
Bring a pot of salted water to the boil and add the spaghetti. Cook until "al dente".
In a large skillet, cook guanciale stirring occasionally, until fat has rendered and guanciale is golden brown and crisp.
Drain the pasta and transfer it to the skillet. Mix with guanciale and half of the grated cheese.
Serve hot with more cheese on top.
Discover new fine Italian wines every month
Pause, skip a month or cancel anytime
or change shipping address
Customise your preferences
change wine type according to season, event or personal desire
Fine Italian wines from awarded producers, selected for your personal taste and delivered every month.